Give Your Kitchen Cabinets A Face Lift
If you'd like to give your kitchen cabinets a new look, staining the wood is a realistic option. If you're not satisfied with a wood's hue, you can either stain or bleach it. Stain adds color to wood, while bleach lightens it. Except for certain varnish or sealer types, stains and bleaches do not protect the surface. For that, you'll need a coat of polyurethane, lacquer, shellac, or varnish.
A few stains contain white pigment for a blond or "pickled" look, but a better way to lighten wood on kitchen cabinets is to bleach them. Wood that has been bleached will render the stain a more vivid color. Bleaching wood is typically a two-step process that involves an overnight wait for the chemicals to work their magic.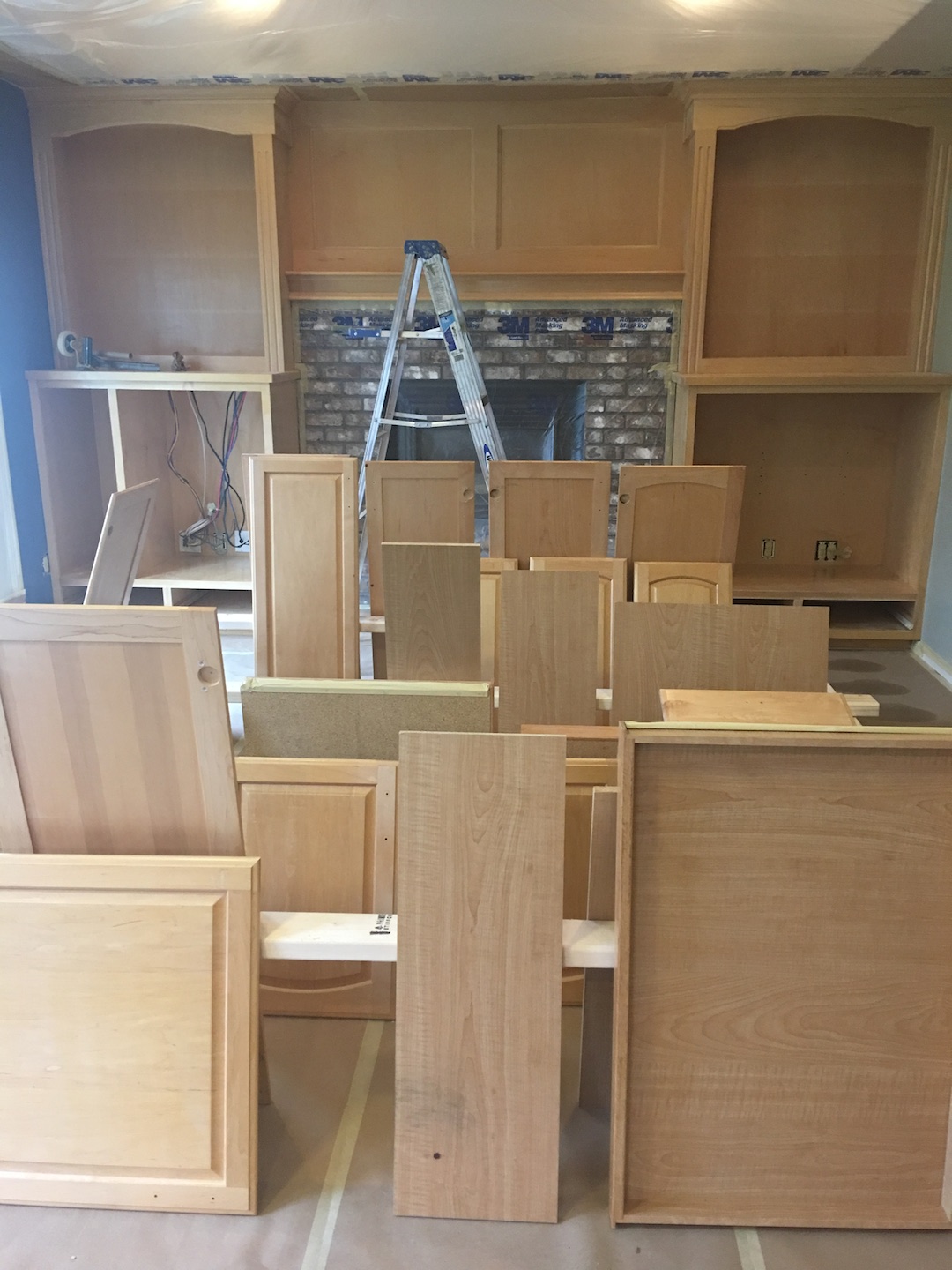 Choosing a Stain for your Kitchen Cabinets
There are many stains from which to choose for your kitchen or bathroom cabinets.

Oil-based stains -

These are traditional stains, good for touching up or restraining kitchen cabinets, and they're permanent. They don't fade or raise the grain, and additional coats will darken the color. However, they're difficult to clean up, have an unpleasant odor, and are flammable.
Water-based stains –

This type of stain in replacing oil based stains because it's easy to use and safe for the environment, as well as easy to clean up and safe to use. Additional coats will darken the color.
Penetrating oil stains -

Also called Danish oils and rubbing oils, these protect the wood, as well as stain it. They work well with woods that have an attractive grain and don't require a finish coat. They wipe on with a rag and don't hide the grain. However, they come in a limited choice of colors and are flammable.
Gel stains –

Gel adheres to vertical surfaces and doesn't run. They works well with complicated surfaces, is simple to apply, and doesn't raise the grain. However, it's expensive, difficult to clean up, and comes in a limited choice of colors. Additional coats will not darken the color.
The professional painting team at GSL Painting LLC is experienced in cabinet staining and painting. Get the conversation started and make sure your stain job is done right by calling GSL Painting LLC today!